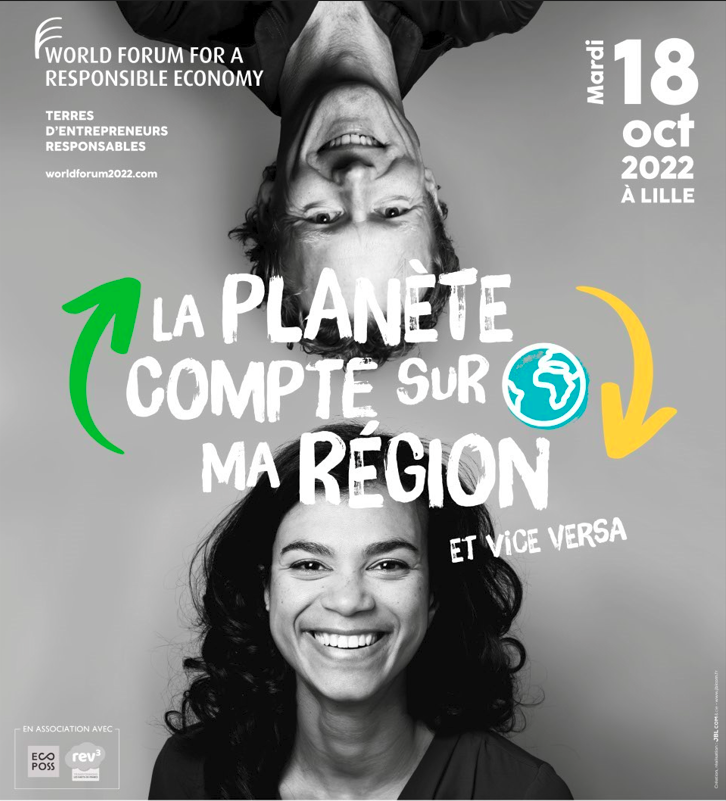 An annual highlight of Réseau Alliances, the World Forum is an event created to stimulate business transformation. It gives new perspectives and allows to discover new more sustainable models, thanks to its themes, its contents, its speakers, its modes of animation and all the concrete examples that it offers to the heads of companies.
This year the event will focus on the theme "EGO IMPERIUM or how to give everyone the power to change the world".
A power everyone should be able to exercise, wherever they may be and whatever their place in society. Everyone has the power to change the world in a small way. But who is hiding behind the ego? Who can act to change the world? What individual actions can be taken for collective change? What agents constitute the lifeblood of change? What role is there for companies in leading the emerging change in society? What consequences are there for companies in the assertion of the individual? How to go beyond the limits of our power?
So many questions which lead to an observation. At the core of any change, there is a decisive factor: the human. The collective awareness of the environmental issues of the 21st century is today giving way to individual action to change the world. Customers have become consumer-actors, employees are committed to their companies, citizens are making their voices heard, the investor orientates his investments ethically. Similarly, the "contributive" company, driven by the vision of its leader, doesn't only want to limit its negative impacts but also contribute positively to change.
It is around these stakeholders, whom we have identified as the actors of tomorrow's change in society and at the heart of the company, that we invite you to enrich the debates of this 13th edition of the World Forum. will be held from 15 to 17 October 2019 in Lille.
---
The World Forum is a fantastic meeting that raised the issue of social business and now the region has declared they want to get involved. – Pr Muhammad Yunus, 2006 Nobel Peace Prize laureate
To read the full theme of this new edition click here