The American start-up, founded by Vijaykant Nadadur in 2014, wants to free banking and insurance employees from processes and redundant tasks so they can devote their intelligence to more rewarding activities.
"computers are good for doing what we find difficult, but are not very good at performing tasks that are easy for us."
What if artificial intelligence could free us? What if we could finally get rid of the most repetitive and unrewarding tasks so we could concentrate our energy on more interesting and fulfilling activities? Last month, we interviewed Michael Priddis, founder and CEO of Faethm, who helps companies and governments anticipate the elimination of jobs caused by the proliferation of artificial intelligence. He stated, among other things, that "computers are good for doing what we find difficult, but are not very good at performing tasks that are easy for us." It is probably on that concept that Vijaykant Nadadur founded his start-up, Stride.AI, in 2014. Stride.AI develops solutions for companies based on artificial intelligence. The goal: to automate the most time-consuming, complex, and laborious tasks, thus freeing employees up for more strategic work, where human intelligence is indispensable.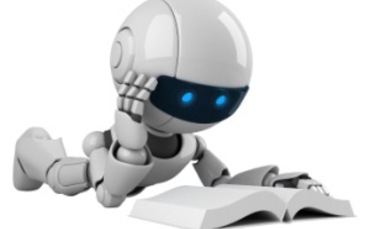 Artificial intelligence to better understand human feelings
Stride.AI's main customers are banks and insurance companies. The solutions offered allow them to make sense of all the data that exists on their markets and customers: "Stride.AI's cognitive computing platform transforms unstructured data into easily understandable information", explains the start-up's website. Its analysis allows the automation of processes related to compliance, risk, and operations. In addition, it allows for a better understanding of customers and their needs, thus informing strategic thinking in order to help develop new products and services.
Innovation is based on three major technological advances: Artificial Intelligence, Machine Learning (which refers to the machine's ability to learn from certain tasks and experiences), and Natural Language Processing (which allows the machine to understand the subtleties of human language). These technologies make detailed and precise data analysis possible: Stride.AI claims that it can produce not only text summaries of the data, but it can also analyze the feelings expressed in the summaries by relying on semantic similarities to better understand, not only what is being said, but if the tone is positive or negative. In summary, the start-up develops artificial intelligence that mimics human intelligence in the very subtle area of language understanding. It also automates complex tasks that rely on human abilities such as reasoning, experience, and logic.
Emotional intelligence is irreplaceable
It is not a question of replacing workers on tasks with high added value. Stride.AI's clients are banks who use their services to automate processes and better understand customer feedback on social networks. The start-up also works with insurance companies, allowing them to observe trends, identify new opportunities and issues, compare insurance policies, and identify potential problems. As a result, processes are mapped out, streamlined, and checked by artificial intelligence, and employees avoid redundant and boring tasks as much as possible. Stride.AI promises to save customers time, effort, and cost by reducing human labor where it can be replaced.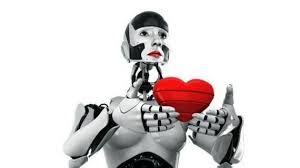 The resulting work time can be devoted to more strategic activities, such as customer relations, the development of new products, or the expansion into new markets.
In summary, the fear of being replaced by machines even for intelligent tasks is absolutely legitimate. But this will not necessarily be synonymous with the outright elimination of the need for human intelligence, especially with respect to emotional intelligence and creativity. These, to date, remain irreplaceable.
---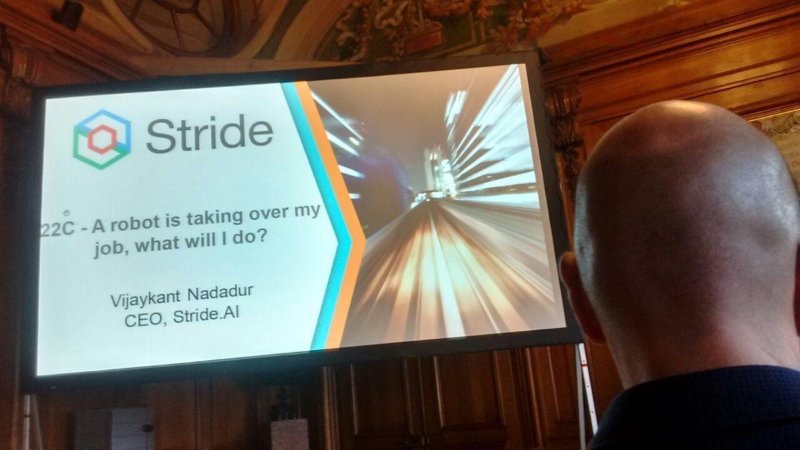 Relive the intervention of Vijaykant Nadadur at the 11th World Forum for a Responsible Economy: "A robot is taking over my job, what will I do?"